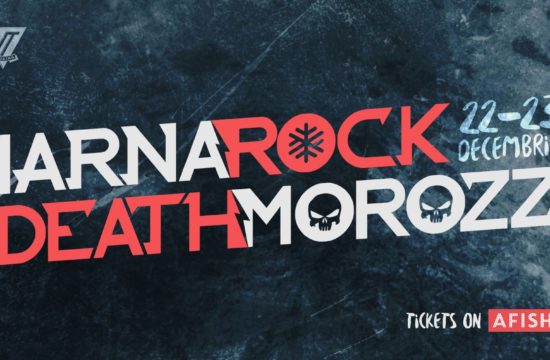 Iarna Rock / Death Morozz
Performers (1st day) :

Domino (Romania)

Busola (Moldova)

Siaj (Moldova)

Dandies (Moldova)

The Wax Road (Moldova)

Mozambic Filarmonic (Moldova)

Performers (2nd day) :

Tötal Harmönic Distörtion (Ucraina/Moldova)

Aeon Of Death (Moldova)

Harmasar (Moldova)

Blackmail (Ucraina)

Mandragora Root (Moldova)

Sealf Programed Deaf (Moldova)

Starting at :

18:00

Price :

150 MDL
Se spune că​ ​de sărbători se​ ​îndeplinesc dorin​​​ț​ele rapid, c​â​t ai spune rock? ​sau​ metal?, astfel ca, ​î​n acest an, ai doua zile de concert de muzic​ă​ underground ​î​n Chi​ș​in​ă​u.
12 trupe din Moldova??, Rom​â​nia?? și Ucraina?? vin s​ă​ c​â​nte la primul festival iernatic de rock? ​ș​i metal?. Dup​ă​ concerte e​ș​ti binevenit ​ș​i la ​un underground ​afterparty ​de la băieții din "Altă Party".
Te asteptam pe 22 si 23 decembrie, ora 18:00 ​pe adresa: str. Vlaicu Pârcălab (fostul club: Tipografia 5​)​.
?22 decembrie "Iarn​a​ Rock"​:
Domino (Romania)
Busola (Moldova)
Siaj (Moldova)
Dandies (Moldova)
The Wax Road (Moldova)
Mozambic Filarmonic (Moldova)
?23 decembrie "Death Moroz"​:​
Tötal Harmönic Distörtion (Ucraina/Moldova)
Aeon Of Death (Moldova)
Harmasar (Moldova)
Blackmail (Ucraina)
Mandragora Root (Moldova)
Sealf Programed Deaf (Moldova)
Another events
22 Sep
2018

Вячеслав Бутусов "Nautilus Pompilius 35 лет"
Национальный Дворец
Кишинёв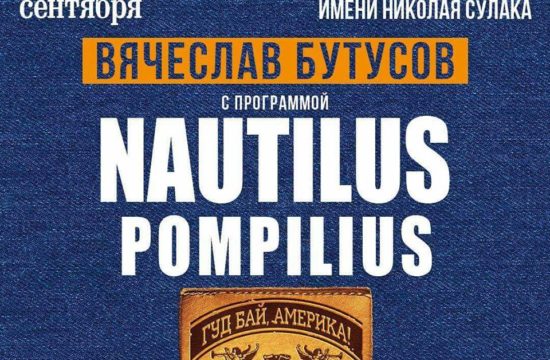 Performers :

НАУТИЛУС ПОМПИЛИУС

Starting at :

19:00

Price :

500-1500 MDL
Праздничный концерт в честь 35-летия группы
NAUTILUS POMPILIUS
22 сентября в Кишиневе, в Национальном дворце им. Николая Сулака состоятся грандиозное событие, на которые приглашены любители настоящего русского рока – легендарный «НАУТИЛУС ПОМПИЛИУС» празднует 35 лет творчества!
История целого поколения в удивительном сценическом оформлении. Это нельзя пропустить, это нужно увидеть.
Билеты уже в продаже!
https://www.fest.md/ru/tickets/concerts/vyacheslav-butusov-nautilus-pompilius
26 Aug
2018

Wasa (IT) / Delta pe Obraz / Minroud
Pro Sănătate.
str. V. Alecsandri 90/1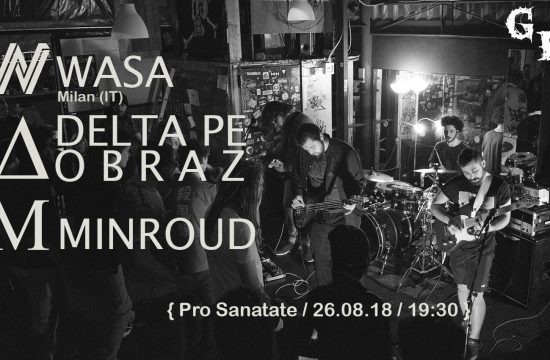 Performers :

Wasa

Delta Pe Obraz

Minroud

Starting at :

19:30

Price :

100 MDL
01 Aug
2018

Pro/Hardcore/Sanatate/ WRCKG (NL) + Local Support
Pro Sănătate.
str. V. Alecsandri 90/1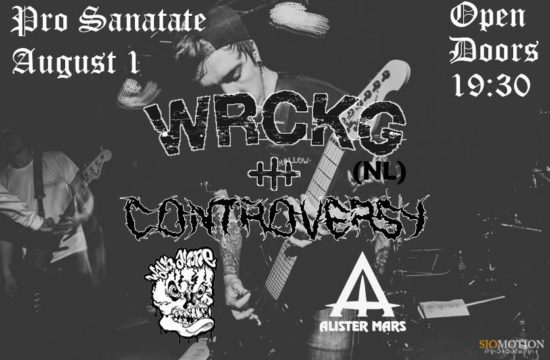 Performers :

WRCKG

Alister Mars

Walk Alone

Starting at :

19:30

Price :

100 MDL